5th Biennial SEPNZ Symposium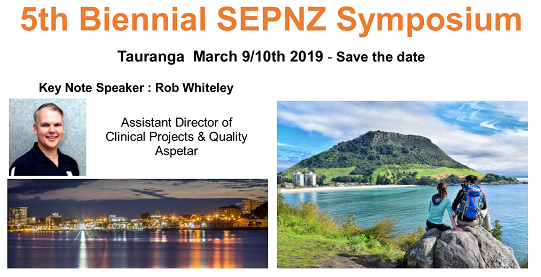 The Sports & Exercise Physiotherapy New Zealand (SEPNZ) Symposium Committee would like to warmly invite you to join us in march in Tauranga for our 5th Sports Physiotherapy Symposium. Just as we have before we have lined up numerous expert speakers from a multitude of professions to talk practical management from a physiotherapy perspective. A provisional program of speakers will be out soon as early bird registrations opening.
Following feedback from the last symposium we will be starting slightly earlier on Saturday so we can finish slightly earlier. We will also have one workshop for those who are registered – details at a later date.
Visit Website