Assessment and Treatment of the Pelvis & Lumbar Spine with Trish Wisbey-Roth (2-day course)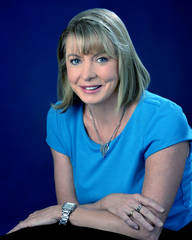 Course – Assessment and Treatment of the Pelvis & Lumbar Spine with Trish Wisbey-Roth (2-day course)
Location – 173 Pacific Hwy, North Sydney NSW 2060.
Cost – $700
Dates – 24/25th August 2019
Book here
Trish Wisbey-Roth is known for her expertise in the management and treatment of musculo-skeletal problems with emphasis on spinal stabilisation (cervical and low-back) and functional progression of core stability. A physiotherapist with over 20 years experience, Trish has completed both a Sports Physiotherapy Masters at the AIS Canberra and Post Graduate Manipulative therapy training in the Kaltenbourne/Evyenth system. She became a Titled Sports Physiotherapist in 1999 and has been an Olympic Physiotherapist since 1996.
You've probably seen many clients with pelvic and low back pain and know how this can be a difficult area of the body to treat. On this course you will take away functional concepts regarding the 3D biomechanics and anatomy of this region and how to effectively make a differential diagnosis. Trish will also cover treatment plans over the short, medium and long-term for a variety of patient presentations.
Learn to optimise 3D biomechanics of the pelvis and lumbar spine through effective differential diagnosis, assessment and management, taught by Trish Wisbey-Roth.
Book Here
Contact the Organiser
You can contact the event organiser using the form below.