Optimising Motor Control of the Lumbar Spine, Pelvis and Hip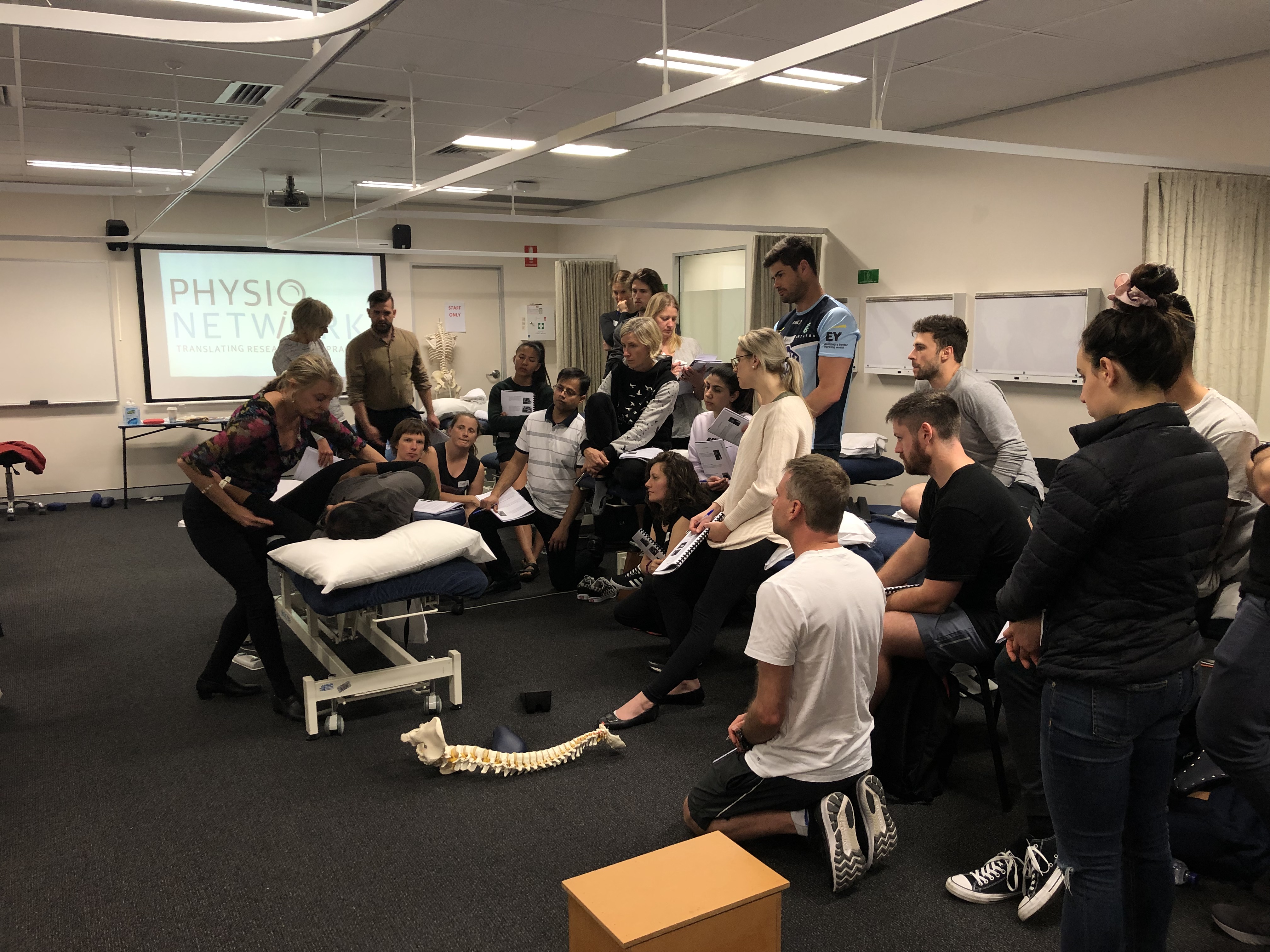 This 2-day course will be held at the Australian Catholic University (North Sydney campus), 8-10 Berry Street North Sydney.
This course is approved for 16hrs of CPD.
Early bird ends 15th February. Code: EARLYBIRDTRISH
BOOK HERE
Would you like to learn more about the multiple dynamics and inter-relationships of the lumbopelvic and hip regions and how they can affect individual patient dysfunction? Trish Wisbey-Roth will focus on practical treatment and rehabilitation strategies to ensure optimal functioning between the lumbopelvic and hip region focusing on movement dynamics, movement control and proprioception. Individual patient presentations will be discussed and incorporated to establish a technique and rehabilitation method that can be easily applied in the clinic.
Learning outcomes:
Assessment of dysfunctional local/global muscle recruitment patterns of the lumbar spine, pelvis and hips
A grading system to assess and progress a lumbo pelvic progressed functional program from the acute stage of treatment, to return to normal function
Practical session, where participants are introduced to a wide variety of graded core stability and functional exercises using motor control cues and gymnastic balls, recognising the correct level of exercise difficulty and how to progress
Design an effective hip exercise program specific to presenting dysfunction and progressed through a graded approach to peak performance with an evidence based rehab strategy
Detailed explanation of the "Hip Rehab Exercise Grid" theory and exercises demonstrated, practiced and explained with detailed exercise templates provided
This 2-day course will be held at the School of Physiotherapy – ACU North Sydney (8-10 Berry Street). Please note this is just up from the main campus on Berry St.
There will be street parking available within 5 minutes walk of the venue in North Sydney where ACU's main campus is located (Berry St North Sydney) which is not timed/metered over the weekend (however please check the signs thoroughly). The venue is also only a 5-10 minute walk from North Sydney Train Station.
The course will run from 8.30-5pm on Saturday and 9am – 5pm on Sunday and catering will be provided for Morning Tea, Lunch and Afternoon Tea on both days. Please note any dietary requirements in the notes section when booking the course.
Book Here
Contact the Organiser
You can contact the event organiser using the form below.