Stay up to date

with the latest research.
Our team of experts analyse and summarise the latest and most clinically relevant research for you.
Get free research reviews
Keeping up to date with the latest evidence in physiotherapy is no easy task
Thousands of research papers are published every month

Access to them is expensive
Clinically relevant papers are hard to find
Analysing and interpreting the full text takes a lot of time
We are here to help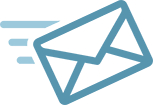 Get 12 research reviews per month in both written and audio form

Appraised by our team of experts

Translated for clinical application
Join Now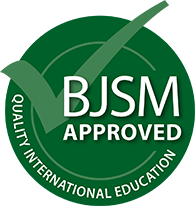 Approved by industry experts
We are swamped with new research every day and its so hard to identify the gold from the nonsense - let alone understand what it means for us as clinicians! Having a trusted source that identifies high quality research, extracts the key aspects and then translates it to the clinical world it is so important. Physio-Network does this very well - support it!
Peter O'Sullivan
Professor and Specialist MSK Physiotherapist - Curtin University, Bodylogic Physiotherapy, West Australia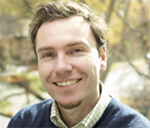 Keeping up to date is certainly no easy task. Reading this review would be a great start. I liked that the reviews were contained to 2 simple pages and the final page focused on the clinical relevant information.
Greg Lehman
Physiotherapist, chiropractor and strength and conditioning specialist. Renowned international lecturer.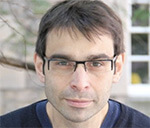 Wow, this is an impressive effort to translate research evidence into practice. It covers interesting papers, key methods and limitations, and importantly, the SO WHAT question…how do the findings impact on practice? I always recommend physios read lots of research papers. The Physio Network provides a short cut to doing this.
Peter Malliaras
PhD. Associate Professor and Specialist Tendinopathy Physiotherapist.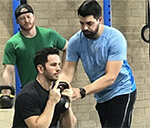 Keeping up with the latest physical therapy research is a challenge for every clinician. One of the most valuable tools I've found in the last year is the Physio Network which covers a wide range of articles broken down by some of the best names in the industry. I highly recommend this to any Physio wanting to constantly push their knowledge base forward.
Zach Long
Physiotherapist, also known as The Barbell Physio.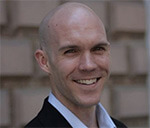 Keeping up with research these days is next to impossible. Thanks to the Physio Network, we can now access a platform that streamlines meaningful information from experts in the field in a timely manner. The end game is tapping the best available literature on short notice while being able to synthesize and translate it into clinical practice. To this end, the Physio Network has met and surpassed expectations! Im really proud and honored to be a part of this community and contribute where I can. Onward!
Christopher Johnson
Physical Therapist & Clinical Educator
We cover the following topics
Assessment and diagnosis
Clinical reasoning
Communication
Exercise rehabilitation
Load management
Therapeutic modalities
Injury prevention
Pain Science
Surgical interventions and more…
Join Now
Subscribe and get more

Access a growing database of clinical research
Download, read and/or listen to reviews on the go
Works across all devices
Join Now
Each review will look similar to this

Counts for CEUs/CPD in the USA, UK and Australia