Tap into the minds of industry experts
Watch in-depth lectures on the most clinically relevant topics – anytime, anywhere
Free Trial
What makes us different
In-depth content (~2hrs per masterclass)
Quiz and certificates for CPD/CEU points
Exclusive community group for members
Regularly updated content
Key resources for each masterclass
Downloadable lecture slides as PDF
The most affordable online lectures for physiotherapists
Want to become an expert clinician?
Try us for free for 7 days! Don't worry, if you cancel during the trial period you will not be charged.
Start Free Trial
Approved by industry experts
Adam Johnson
First Team Performance Physiotherapist
I have been hugely impressed with the new "Masterclass" section on the Physio Network website. This new feature gives us access to clinicians who are experts within their fields without having to commit to time away from work which can sometimes be challenging when working in elite sport. The topics have been split up into bite-size modules which means that you are able to fit high quality CPD into any spare time that you have. This is a fantastic resource and one that I am excited to continue using as more topics are added each month.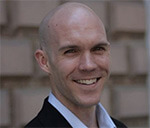 Christopher Johnson
Physical Therapist & Clinical Educator
Keeping up with research these days is next to impossible. Thanks to the Physio Network, we can now access a platform that streamlines meaningful information from experts in the field in a timely manner. The end game is tapping the best available literature on short notice while being able to synthesize and translate it into clinical practice. To this end, the Physio Network has met and surpassed expectations! Im really proud and honored to be a part of this community and contribute where I can. Onward!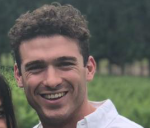 Edward Gellert
Physiotherapist
Physio Network is the most convenient way to keep up with your PD! A monthly dose to keep you across all the relevant topics, and challenge your current thoughts and knowledge. Would highly recommend!